Supported by the Amplify StafF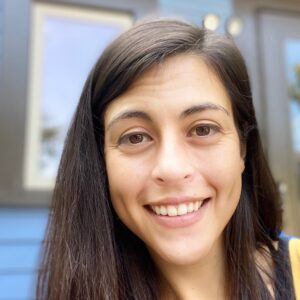 Allison is an Oklahoma native who has spent the last ten years working in the South. Her commitment to reproductive justice was shaped by her upbringing in a matriarchal, Latina household and the desire to join a movement that represents the intersectionality of our lives.
Currently, she serves as the Executive Director of the Amplify Georgia Collaborative working to protect and expand access to abortion care in Georgia through state and local campaigns. She also chairs the City of Atlanta's Reproductive Justice Commission. Previously, she worked internationally to promote sexual reproductive health and rights, served on the boards of Access Reproductive Care Southeast and the Carolina Abortion Fund, and volunteered as a domestic violence advocate.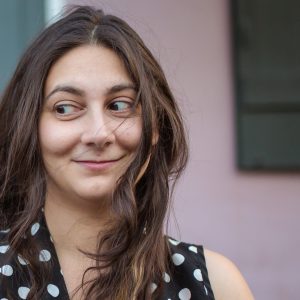 I call several places home: Georgia where I live and work, Louisiana where I grew up, and the country of Lebanon where my oldest roots are. Supporting people seeking abortion care changed my life and brought me to reproductive justice organizing. Today I support Amplify partners to build campaigns for community power and policy change in Georgia, and proudly maintain a small consulting service for movement organizations and other teams around the country. I try to facilitate groups to do whole-hearted work by weaving their strengths, values, and vision into new strategies and processes.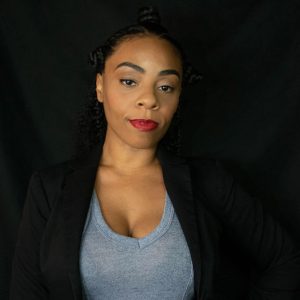 Communications & Digital Media Coordinator
Crystal Monds is a BlaQueer Southern-born healing practitioner and visual artist whose cultural ties to Creole and Deep South identities inform her work to better serve, center, and nurture gender-marginalized folks in her community. This background is where Crystal's commitment to reproductive justice is rooted, alongside her racial justice movement work, healing justice lens, being a community mama, and desiring a life of autonomy, deep joy, and integrity for historically devalued folks.

Crystal is currently serving as the Communications and Digital Media Coordinator with Amplify, integrating her love for meaningful conversation, impactful aesthetics, and revolutionary change.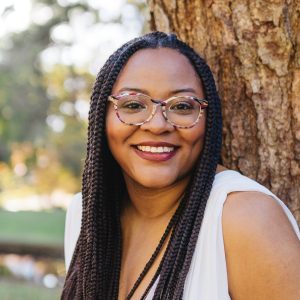 Desirrae is a Valdosta native and Mercer University grad who lives in in-town Atlanta with her partner.
Desirrae serves as the local campaign manager, figuring out how localities can better implement reproductive justice in their city or county. She is also working on her Master in Public Health at Georgia State, concentrating on health promotion and behavior, learning skills she plans to bring to her work at Amplify GA.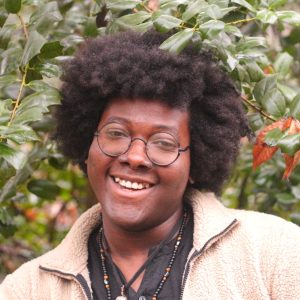 George Holmes is a Black, queer, neurodivergent Atlanta native. Throughout their childhood, love and collective care were instilled in them by being an active participant in the Black church. As they grew and continued to explore themself deeply, their spirituality and mindsets were expanded through Black Feminist wisdom. They are committed to justice for marginalized people and establishing intentional beloved community rooted in the ancestral wisdom of relationship building, accountability, and trust. George is using their embodied principles of love and collective care along with their organizational skills to provide logistical support to Amplify as a Program Assistant.
We bring together reproductive health, rights, and justice (RHRJ) organizations, community leaders, and allies to expand abortion access and advance reproductive justice in Georgia through policy change, culture shift, and education.
We dream of a Georgia where ALL people can make decisions around their bodies, for their families, and their communities, free from stigma, shame, or state and interpersonal violence. We believe that Georgia can lead and catalyze change throughout the South by expanding access to safe, affordable, and dignified reproductive care, including abortion care. By building power across race, gender, sexuality, class, age, ability, and immigration status, we envision a Georgia where everyone not just survives but thrives.